Here is an alphabetical list of authors I've read in the last
couple of years, along with some I remember well from
childhood. You can take the links to purchase them from
Amazon.comand I will get some sort of kickback. You
can also take the link to use the search box.

Yeah, I know... I need to get a real job.
---
---
Steven Ambrose

Undaunted Courage by Steven Ambrose

---
Lynda Barry

Cruddy by Lynda Barry
---
Chroma by Frederick Barthelme
Moon Deluxe by Frederick Barthelme
Second Marriage by Frederick Barthelme

---
Rick Bass
Winter by Rick Bass
The Watch by Rick Bass
In the Loyal Mountains by Rick Bass

---
Michael Byers

On The Coast Of Good Intentions by Michael Byers
---
Raymond Carver
Will You Please Be Quiet, Please?by Raymond Carver
What We Talk About When We Talk About Love by Raymond Carver
Cathedralby Raymond Carver
Firesby Raymond Carver
Where I'm Calling From by Raymond Carver

No Heroics, Please by Raymond Carver
Ultramarineby Raymond Carver
Where Water Comes Together With Other Waterby Raymond Carver
A New Path To The Waterfall by Raymond Carver
All Of Us (Collected Poems) by Raymond Carver

Call If You Need Me by Raymond Carver


on Raymond Carver
Carver Country: The World Of R. C.
by Raymond Carver w/ photos by Bob Adelman
Raymond Carver: An Oral Biography by Sam Halpert
Remembering Ray: A Composite Biography of Raymond Carver
by William L. Stull (Editor), Maureen P. Carroll (Editor)
Reading Raymond Carver by Randolph Paul Runyon and Stephen Dobyns

---
Philip Dick

Do Androids Dream Of Electric Sheep?by Philip Dick
Radio Free Albemuth by Philip Dick

---
Jeff Durstewitz and Ruth Williams

Younger Than That Now by Jeff Durstewitz and Ruth Willams

---
Bob Dylan

Tarantula by Bob Dylan

on Bob Dylan
No Direction Home - The Life and Music of Bob Dylan by Robert Shelton
Bob Dyan - The Recording Sessions by Clinton Heylin
Bob Dylan - Like The Night by CP Lee


---
Tony Earley

Here We Are In Paradise by Tony Earley

---
Bret Easton Ellis

American Psycho by Bret Easton Ellis

---
Shelby Foote + Walker Percy

Correspondence of S. F. & W. P.by Shelby Foote and Walker Percy

---
Richard Ford
A Piece of My Heart by Richard Ford
The Ultimate Good Luck by Richard Ford
The Sportswriter by Richard Ford
Rock Springs by Richard Ford

---
Pat Frank

Alas, Babylon by Pat Frank

---
Charles Frazier

Cold Mountain by Charles Frazier

---
John Gardner

October Light by John Gardner

---
Leonard Gardner

Fat City by Leonard Gardner

---
Jean Genet

The Thief's Journal by Jean Genet

---
Bob Greene

Be True To Your School by Bob Greene

---
Todd Grimson
Within Normal Limits by Todd Grimson

---
Barry Hannah
Airshipsby Barry Hannah
Rayby Barry Hannah
Bats Out Of Hell by Barry Hannah
High Lonesome by Barry Hannah

---
Denis Johnson
Angelsby Denis Johnson
Fiskadoro by Denis Johnson
The Stars At Noon by Denis Johnson
Resuscitation of A Hanged Man by Denis Johnson
Jesus' Son by Denis Johnson



The Throne Of The Third Heaven Of The Nations Millenium General Assembly
by Denis Johnson
The Name Of The World by Denis Johnson

---
George Jones

I Livcd To Tell It All by George Jones and Tom Carter
---
Thom Jones
The Pugilist at Rest by Thom Jones
Cold Snap by Thom Jones

---
Franz Kafka

The Trial by Franz Kafka

---
Gary Krist
The Garden State by Gary Krist

---
Thomas McGuane
To Skin a Cat by Thomas McGuane
Keep the Change by Thomas McGuane

---
James Mellow

Hemingway: A Life Without Consequences by James Mellow


---
Rick Moody
The Ice Storm by Rick Moody
The Ring of Brightest Angels Around Heaven by Rick Moody
Purple America by Rick Moody


---
William Least Heat Moon

Blue Highways by William Least Heat Moon

---
George Orwell
Animal Farm by George Orwell
1984by George Orwell


---
Alan Paton

Cry, The Beloved Country by Alan Paton

---
on Jackson Pollock
Jackson Pollock: An American Saga by Steven Naifeh & Gregory White Smith
Such Desperate Joy: Imagining Jackson Pollock by Helen Harrison
---
Philip Roth

Portnoy's Complaint by Philip Roth


---
J.D. Salinger
Catcher in the Rye by J. D. Salinger
9 Stories by J. D. Salinger


---
Luc Sante

Low Life by Luc Sante


---
Ian Shoales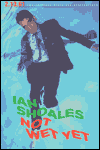 Not Wet Yet by Ian Shoales


---
on Bruce Springsteen

Springsteen - Point Blank by Christopher Sandford

---
Vince Staten

Did Monkeys Invent the Monkey Wrench? by Vince Staten
---
Robert Stone
Dog Soldiers by Robert Stone
Children of Light by Robert Stone
Outerbridge Reach by Robert Stone


---
Henry David Thoreau
Waldenby Henry David Thoreau
Civil Disobedience by Henry David Thoreau


---
John Kennedy Toole

Confederacy of Dunces by John Kennedy Toole


---
Nick Tosches

The Nick Tosches Reader by Nick Tosches

---
Brady Udall

Letting Loose the Hounds by Brady Udall


---
Kurt Vonnegut
Player Piano by Kurt Vonnegut
Slaughterhouse-Fiveby Kurt Vonnegut
Breakfast of Champions by Kurt Vonnegut
Mother Night by Kurt Vonnegut
Hocus Pocus by Kurt Vonnegut


---
Tobias Wolff
Back in the World by Tobias Wolff
In the Garden of North American Martyrs by Tobias Wolff
The Night In Question by Tobias Wolff

---
Richard Yates
Liars in Love by Richard Yates